Quality, authenticity...

Our team of experts are ready to add and artistic touch to your content in our purpose-built studios.
---

Voice-Over and Dubbing for documentaries, feature films, series and animation
---
We offer Turkish dubbing services according to your requested type (lip-sync, UN-style dubbing, etc.) employing highly experienced technicians as well as professional and popular voice artists.
---

Translation & Subtitling
---
Our team of specialized translators, proofreaders, linguists and quality controllers translate your project into Turkish as well as other languages (as requested), always respecting the character and tone of the original. We can create separate subtitle files as well as subtitles burnt into picture.
---

Stereo (2.0) & Surround (5.1) Mixing
---
For your projects due to air on TV, theaters, online platforms and going on DVD / Blu-Ray, we offer stereo and surround dubbing mixes, created by highly experienced sound engineers who have not one, but two eyes for details.
---

Sound Design
---
Our foley artists offer creative sound design solutions through an artistic and high-quality approach, making use of our purpose-built foley studio as well as our large sound library, to bring the best out of your content.
---

Promo & Advertisement Dubbing
---
We offer dubbing services for your ads and promos, suiting the tone to the dynamics of your sector, using the most adequate voices to support you in promoting your product to your chosen target audience in the very best way.
---

Dubbing for Miscellaneous
---
We also offer video game, radio spot, audio book dubbing and other miscellaneous dubbing services, always employing the most skilful technicians and voice artists as well as the most up-to-date equipment.
---

Music Production
---
Creating and / or arranging music such as generics and jingles for feature films, documentaries, animations, series, radio shows are also among the range of services we offer.
---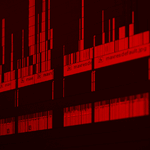 Video Editing
---
We are able to help with putting together bits of any type of footage into a continuous video, be it a feature film, a documentary, a series, a promo or an ad.
---

Encoding, Transcoding, Conversions
---
We are able to digitalize your SD and HD Betacams by encoding, transcoding and converting them to your preferred digital format.